2023 Conference Speakers
Shawnté Elbert
Center for Public Health Innovation
Dr. Elbert is a trailblazing figure in the realm of college health and wellness, having dedicated 18 years of her life to the betterment of student well-being and success. Starting as a health educator, she ascended the ranks to become a revered senior administrator, leaving an indelible mark on the landscape of higher education. She is the inaugural Chief Health Equity Officer for Columbus Public Health, where she leads the team for the Center for Public Health Innovation.
Throughout her career, Dr. Elbert has proven herself as an accomplished leader and administrator, possessing a remarkable breadth of experience in various domains. Her focus on mentoring has nurtured countless students, fostering their personal growth and leadership development.
Notably, Dr. Elbert's commitment to university health and wellness extends to championing (racial) health equity, ensuring that every student has equitable access to quality health and wellness services. Her efforts in harm reduction, prevention, and risk management have created safer and more supportive environments for students. With a strong background in policy review and development, Dr. Elbert has played a pivotal role in shaping campus policies that align with best practices in public health theory and practice.
As a skilled course developer, Dr. Elbert has honed the art of creating impactful educational experiences for students. Her expertise in assessment, strategic planning, project management, program planning, implementation, and evaluation has elevated the effectiveness of health and wellness initiatives on campus.
A fierce advocate for historically marginalized and minoritized students, Dr. Elbert's work has brought much-needed attention to the unique challenges they face. Her vast expertise in public health administration and education has translated into practical solutions that empower and uplift these students.
Being a first-generation college student herself, Dr. Elbert's passion for helping others achieve their goals is deeply personal. She serves as a mentor and coach to many, offering invaluable guidance and support to aspiring leaders. Moreover, Dr. Elbert's unwavering dedication to professional development and mentoring is evident in her own remarkable successes, much of which can be attributed to the mentorship she received early in her journey. She ardently believes in the transformative power of mentorship and seeks to pay it forward to others.
Dr. Elbert's journey from a health educator to a senior administrator is a testament to her unyielding commitment to student welfare, health equity, and education. Her influence in mentoring, leadership development, and public health administration has left an enduring legacy, shaping the future of college health and wellness for generations to come.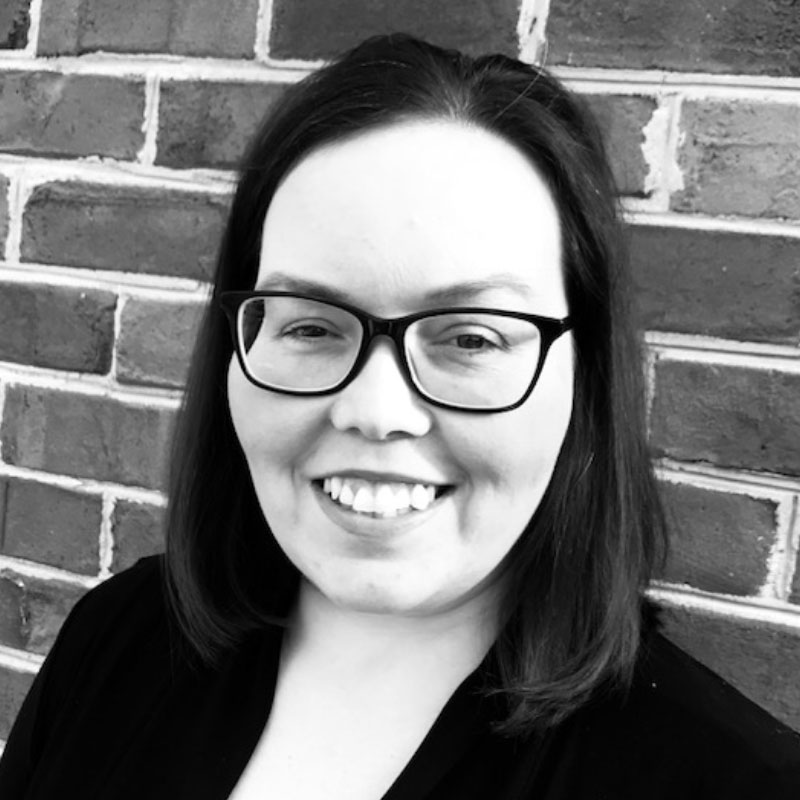 Sarah E. Whitley
Center for First-generation Student Success
Sarah E. Whitley serves as vice president with the Center for First-generation Student Success, an initiative of NASPA – Student Affairs Administrators in Higher Education and The Suder Foundation. Prior to joining NASPA, Sarah earned a Ph.D. in higher education from the University of Virginia School of Education and Human Development where her scholarly interests included issues of inequality, academic motivation and decision-making, teaching and learning, the success of first-generation and low-income students, and the university presidency and board governance. Her dissertation examined the academic decision-making of low-income and first-generation college students with interest in humanities disciplines in a post-Recession context. From 2007 – 2013, Sarah served as director of First-Year Experience and Family Programs at Longwood University where she was responsible for a host of transition, first-year experience, student success, and community engagement initiatives. Sarah is the author of First-generation Student Success: A Landscape Analysis of Programs and Services at Four-year Institutions as well as other scholarship on first-generation and related topics.
Betsy Barefoot
John N. Gardner Institute for Excellence in Undergraduate Education
Betsy Barefoot, Ed.D. , is a senior scholar for the John N. Gardner Institute for Excellence in Undergraduate Education in Brevard, North Carolina. In her work at the institute, Dr. Barefoot has been directly involved in the development of instruments and strategies to evaluate and improve the first college year and transfer experience. She has conducted seminars on the first-year experience across the United States and worldwide and has assisted other colleges and universities in implementing and evaluating first-year and transfer programs. She has authored and co-authored numerous other publications, including the 2005 Jossey-Bass books, Achieving and Sustaining Institutional Excellence for the First Year of College, Challenging and Supporting the First-Year Student: A Handbook for improving the First Year of College, and the 2016 book The Undergraduate Experience: Focusing Institutions on What Matters Most.
Prior to joining the Gardner Institute, Barefoot served for 11 years as co-director for research and publications at the National Resource Center for The First-Year Experience and Students in Transition at the University of South Carolina (USC). In this position, she engaged in ongoing research and publishing on first-year programming in American higher education. While at USC, she also served as a clinical faculty member at USC's College of Education and taught graduate courses in principles of college teaching, contemporary trends and issues in higher education, a special topics seminar on the first-year experience, and the University 101 first-year seminar. Barefoot is married to another scholar of the first-year experience, John N. Gardner.
John N. Gardner
John N. Gardner Institute for Excellence in Undergraduate Education
John N. Gardner is the founder of and a senior fellow with the National Resource Center for The First-Year Experience and Students in Transition; founding executive director of the University 101 Programs; and distinguished Professor Emeritus of Library and Information Science at the University of South Carolina (USC). He was executive director of the first-year seminar course, University 101 (U101), from 1974 to 1999; and also, the National Resource Center from 1986 to 1999. And he served as Vice chancellor/associate provost for academic affairs for regional campuses from 1983-96. Currently he serves as founder and executive chair of the John N. Gardner Institute for Excellence in Undergraduate Education, a non-profit national organization he co-founded with his wife, Betsy O. Barefoot, in 1999. As a senior fellow, Gardner provides advice, counsel, and intellectual leadership and vision when called upon. He is involved in presenting at National Resource Center conferences and continuing education events. He also remains engaged in its scholarship and research agenda and its publishing activities. He serves USC in other capacities as requested.