Recent News and Events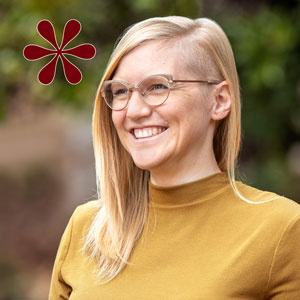 Breakthrough Star: Jessica Bradshaw
Researchers have learned a lot about autism spectrum disorder, and there are troves of research findings on infant development. Jessica Bradshaw is combining the two fields to better understand what autism looks like from birth through the first six months of life.
USCAND Affiliate Feifei Xiao wins grant to examine lung cancer at the genetic level
Feifei Xiao, epidemiology and biostatistics, won a $426,000 grant from the National Human Genome Research Institute examine the links (e.g., disease risk and mechanisms) between copy number variation and lung cancer.
USCAND Undergraduate Student named 2021 Goldwater Scholar
Felicia McGill, an undergraduate student doing research in the Neurodevelopmental Disorders Lab with Dr. Jane Roberts, has been awarded a Goldwater Scholarship, a prestigious national award for students dedicated to a research career in math, science, or engineering.
USCAND Affiliate featured in Spectrum News
Spectrum News recently featured the work of the USCAND faculty affiliate Sofia Lizarraga's lab. Spectrum News is a renowned online media outlet funded by the Simons Foundation Autism Research Initiative (SFARI) that provides comprehensive news and analysis of advances in autism research. Dr. Lizarraga's lab is investigating the role of ASH1L in neuronal morphogenesis. ASH1L is a chromatin regulator whose mutations have been linked to autism spectrum disorders. One of Dr. Lizarraga's graduate students, Janay Vacharasin, presented their work at the 2021 Society for Neuroscience Global Connectome, where her presentation caught the eye of a journalist from Spectrum News.
USCAND Pilot Grants Awarded
USCAND has awarded two pilot grants to facilitate interdisciplinary research into neurodevelopmental disorders. Congratulations to Jessica Bradshaw, Amit Sheth, and Ugur Kursuncu (Development of an Instrumented, Intelligent Infant Interaction Laboratory for the Prediction of Autism Spectrum Disorder) and David Mott, Fiona Hollis, and Jessica Klusek (Role of Amygdala in Emotional and Social Behavioral Deficits in Fragile X Syndrome)!